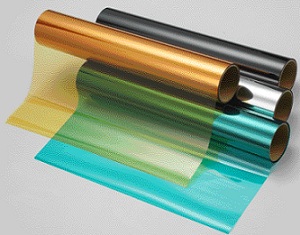 FEATURES
--- Cost saving basic type films
--- No incomplete glue
--- Easy shrink wrap
--- Long lasting color
--- Not anti-scratch, if anti-scratch is needed, please specified in the order
HIGHLIGHTS
The Glue Coating is a line of economic designed films. Stable in color and long lasting quality, it's the most competitive line in the market. It uses the best grade raw materials without incomplete glue, easy to wrap. One ply non-reflective coating or two ply in reflective coating.
As a manufacturer, we are able to make all kinds of films based upon your request:
---VLT
---Color
---Thickness
---IR Reject
---Customized Packing & Logo
Please feel free to use our ENQUIRY FORM to tell us what you like!
| Product code | CR | VLT | Color | Ply | Reflective |
| --- | --- | --- | --- | --- | --- |
| BK01 | | 2%±1% | Ultra S.D. BK | 1 | NON |
| BK05 | | 5%±1% | Super Dark BK | 1 | NON |
| BK15 | | 15%±1.5% | Dark Black | 1 | NON |
| BK32 | | 30%±2% | Black | 1 | NON |
| BK60 | | 60%±3% | Light Light BK | 1 | NON |
| CH01 | | 2%±1% | Charcoal | 1 | NON |
| CH05 | | 5%±1% | Charcoal | 1 | NON |
| CH15 | | 15%±1.5% | Charcoal | 1 | NON |
| CH20 | | 20%±1.5% | Charcoal | 1 | NON |
| CH-25 | | 25%±2% | Charcoal | 1 | NON |
| CH35 | | 35%±3% | Charcoal | 1 | NON |
| CH50 | | 50%±3% | Charcoal | 1 | NON |
| GR05 | | 5%±1% | Super Dark GR | 1 | NON |
| GR15 | | 15%±1.5% | Dark GR | 1 | NON |
| GR25 | | 25%±2% | Gray | 1 | NON |
| BR05 | | 5%±1% | Super Dark BR | 1 | NON |
| BR15 | | 15%±1.5% | Dark Brown | 1 | NON |
| BR25 | | 25%±2% | Brown | 1 | NON |
| BL20 | | 20%±1.5% | Blue | 1 | NON |
| BL60 | | 60%±3% | Light Blue | 1 | NON |
| GN30 | | 30%±3% | Green | 1 | NON |
| GN60 | | 73%±3% | Light Green | 1 | NON |
| RD20 | | 20%±1.5% | Red | 1 | NON |
| SN002 | | 42%±3% | Black Dots | 1 | NON |
| SSIR | | 5%±1% | Super Dark Silver | 2 | YES |
| SSMR | | 15%±1.5% | Dark Silver | 1 | YES |
| SSLR | | 55%±3% | Light Silver | 2 | YES |
| GDIR | | 10%±1.5% | Silver Gold | 2 | YES |