Top Tint Two Tone: Anti Scratch or Non Anti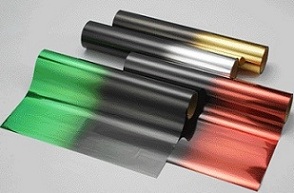 FEATURES
--- Variety colors in gradation style
--- Anti-scratch or non anti scratch both available
HIGHLIGHTS
Suitable on the side windows and rear window, Top Tine Two Tone is a series of gradation automotive films. Variety in different colors and styles, it shows personal taste and character. Cool in heat control with an awesome sensation.
As a manufacturer, we are able to make all kinds of films based upon your request:
---VLT
---Color
---Thickness
---IR Reject
---Customized Packing & Logo
Please feel free to use our ENQUIRY FORM to tell us what you like!
| Product code | CR | VLT | IR Reject | UV cut | Application | Color | Reflective | Width |
| --- | --- | --- | --- | --- | --- | --- | --- | --- |
| TPBK-S | | 0~4% | 94% | 97~99% | Front windshield | Black sun strip | YES | 20cm |
| TPGN-S | | 0~5% | 94% | 93~99% | Front windshield | Green sun strip | YES | 20cm |
| TPBL-S | | 0~5% | 94% | 96~99% | Front windshield | Blue sun strip | YES | 20cm |
| TPRD-S | | 2~5% | 94% | 93~97% | Front windshield | Red sun strip | YES | 20cm |
| TPGD-S | | 0~4% | 90% | 83-95% | Front windshield | Gold sun strip | YES | 20cm |
| TPSI-BK | | 0~4% | 12~64% | 59~99% | Side-window | Silver Black | NON | 50cm |
| TPGN-BK | | 0~4% | 15~86% | 99% | Side-window | Green Black | NON | 50cm |
| TPBL-BK | | 1~38% | 14~75% | 67~99% | Side-window | Blue Black | NON | 50cm |
| TPRD-BK | | 2~5% | 14~86% | 68~99% | Side-window | Red Black | NON | 50cm |
| TPGD-BK | | 0~4% | 13~80% | 60~99% | Side-window | Gold Black | NON | 50cm |
| TPSI-BK | | 0~4% | 12-64% | 59-99% | Rear-window | Silver Black | YES | 75cm |
| TPGN-BK | | 0~4% | 15-86% | 59-99% | Rear-window | Green Black | YES | 75CM |
| TPBL-BK | | 0~5% | 14-75% | 67-99% | Rear-window | Blue Black | YES | 75cm |
| TPRD-BK | | 0~5% | 14-86% | 68-99% | Rear-window | Red Black | YES | 75cm |
| TPGD-BK | | 0~4% | 13-80% | 60-99% | Rear-window | Gold Black | YES | 75cm |