Ray Shield - Reflective Colored Building Window Films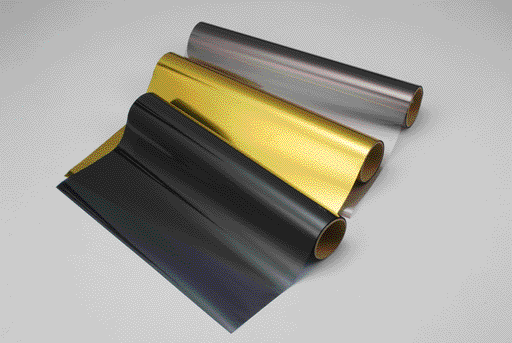 FEATURES
--- Increase comfort and protect privacy
--- Blocking UV, IR and glare reduction
--- Protect indoor furnishing
--- Lower overall energy cost
HIGHLIGHTS
Designed to protect your indoor furnishing, significantly reduce the energy cost, insure your privacy, blocking UV and any harmful solar heat. Sican spent years of R&D to come to this ultimate solar protection film: the Ray Shield series for all commercial and residential buildings; improving your office and home life. Ray Shield film is a metalized sputter coating film; it applies metals such as silver, copper, gold, titanium and so on; onto the surface of the film. High in transmission for visible light, and low outer light reflection, Ray Shield series is one of the toughest solar protection films in the market.
As a manufacturer, we are able to make all kinds of films based upon your request:
---VLT
---Color
---Thickness
---IR Reject
---Customized Packing & Logo
Please feel free to use our ENQUIRY FORM to tell us what you like!
| Product code | CR | VLT | IR Reject | UV cut | Color | Total Solar Energy Rejection |
| --- | --- | --- | --- | --- | --- | --- |
| XGRH-5108 | | 10%±1.5% | 83% | 99% | Metalized Reflective | 68% |
| XGRH-5109 | | 10%±1.5% | 83% | 99% | Metalized Reflective | 68% |
| XGRH-5170 | | 11%±1.5% | 83% | 99% | Metalized Reflective | 86% |
| XGRH-5171 | | 17%±1.5% | 80% | 99% | Metalized Reflective | 84% |
| XGRH-5172 | | 13%±1.5% | 83% | 99% | Metalized Reflective | 86% |
| XGRH-5173 | | 13%±1.5% | 83% | 99% | Metalized Reflective | 84% |
| XGRH-5175 | | 22%±2% | 83% | 99% | Metalized Reflective | 83% |
| XGRH-5205 | | 5%±1% | 94% | 99% | Metalized Reflective | 84% |
| XGRH-5215 | | 15%±1.5% | 82% | 99% | Metalized Reflective | 95% |
| XGRH-5230 | | 35%±3% | 69% | 99% | Metalized Reflective | 55% |