Premium Film Anti-Scratch 1 PLY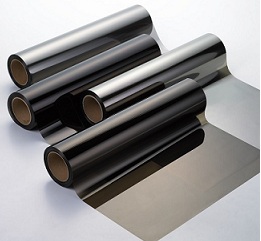 FEATURES
--- 1PLY or 2 PLY
--- All Anti Scratch
--- No metal & non-reflective
HIGHLIGHTS
With tough coating surface, all the films are scratch resistant. Cut down harmful UV, with great total solar heat control. 1 or 2 PLY non-reflective.
As a manufacturer, we are able to make all kinds of films based upon your request:
---VLT
---Color
---Thickness
---IR Reject
---Customized Packing & Logo
Please feel free to use our ENQUIRY FORM to tell us what you like!
| Product code | CR | VLT | IR Reject | UV cut | Color | Ply |
| --- | --- | --- | --- | --- | --- | --- |
| PRC-BK05 | | 5%±1% | 14% | 99% | Super Dark Black | 1 |
| PRC-BK15 | | 13%±2% | 12% | 99% | Dark Black | 1 |
| PRC-BK25 | | 25%±3% | 12% | 99% | Black | 1 |
| PRC-BK32 | | 32%±4% | 11% | 99% | Light Black | 1 |
| PRC-BK50 | | 50%±5% | 12% | 99% | Light Light Black | 1 |