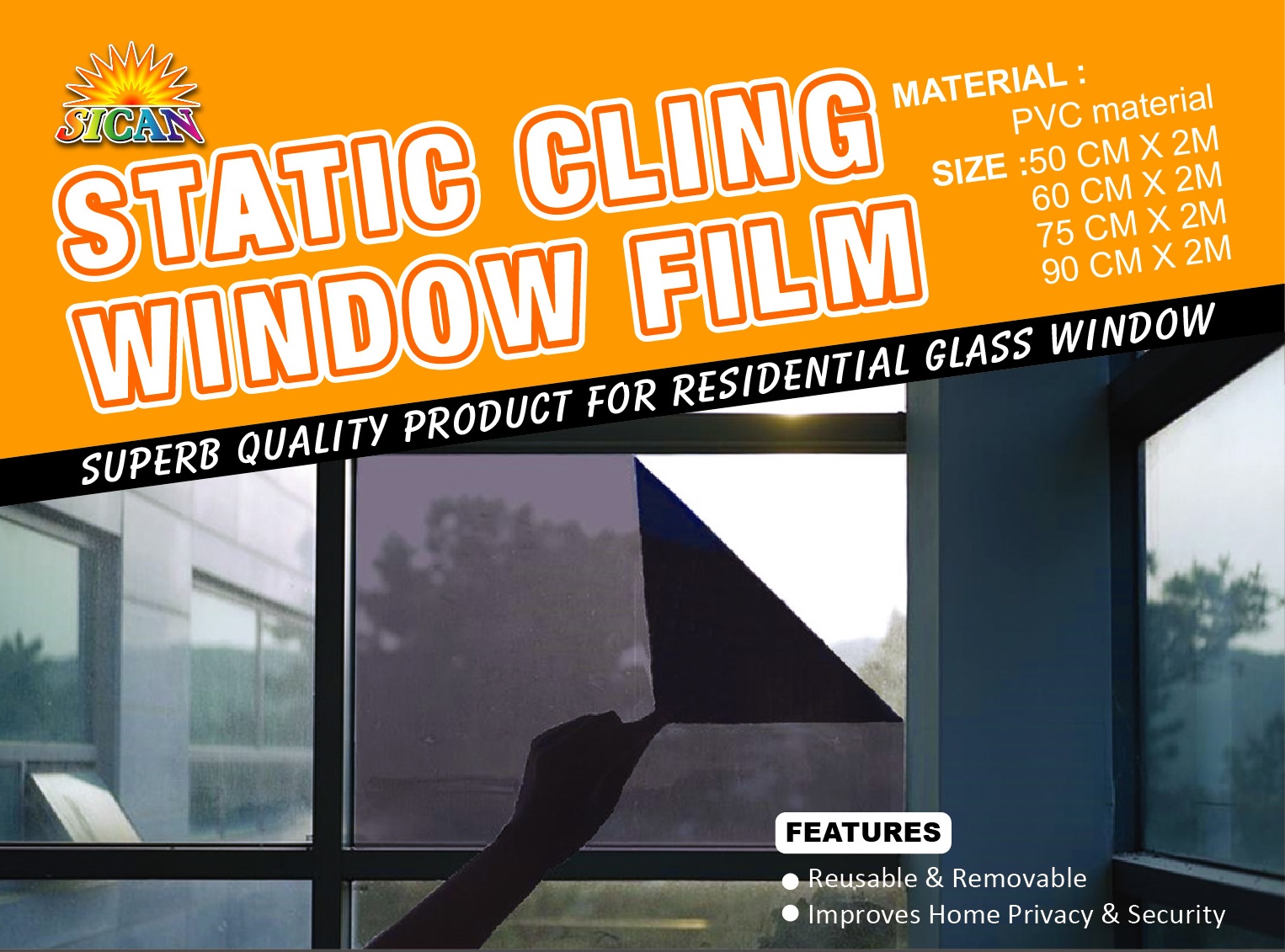 FEATURES
---Easy to apply
---No Glue
---Reusable & Removable
---Heat & Glare reducing
---UV Resistant
---Improve home privacy & security
---Electricity saving
INSTALLATION
1. Clean the glass and make sure there is no dust on it.
2. Measure the glass and cut the film with additional 5mm margins for all sides.
3. Wet the glass thoroughly with water.
4. Peel off the backing paper of the film.
5. Water the film generously: the side which is going to adhesive on the window.
6. Carefully apply the film to the window as it fits.
7. Squeegee the bubbles and extra water away from center to the edge.
8 Cut the spare film to the exact size with knife.
| Product code | VLT | IR Reject | UV cut |
| --- | --- | --- | --- |
| PVC 5% | 4% | 78% | 99% |
| PVC 15% | 14% | 63% | 99% |