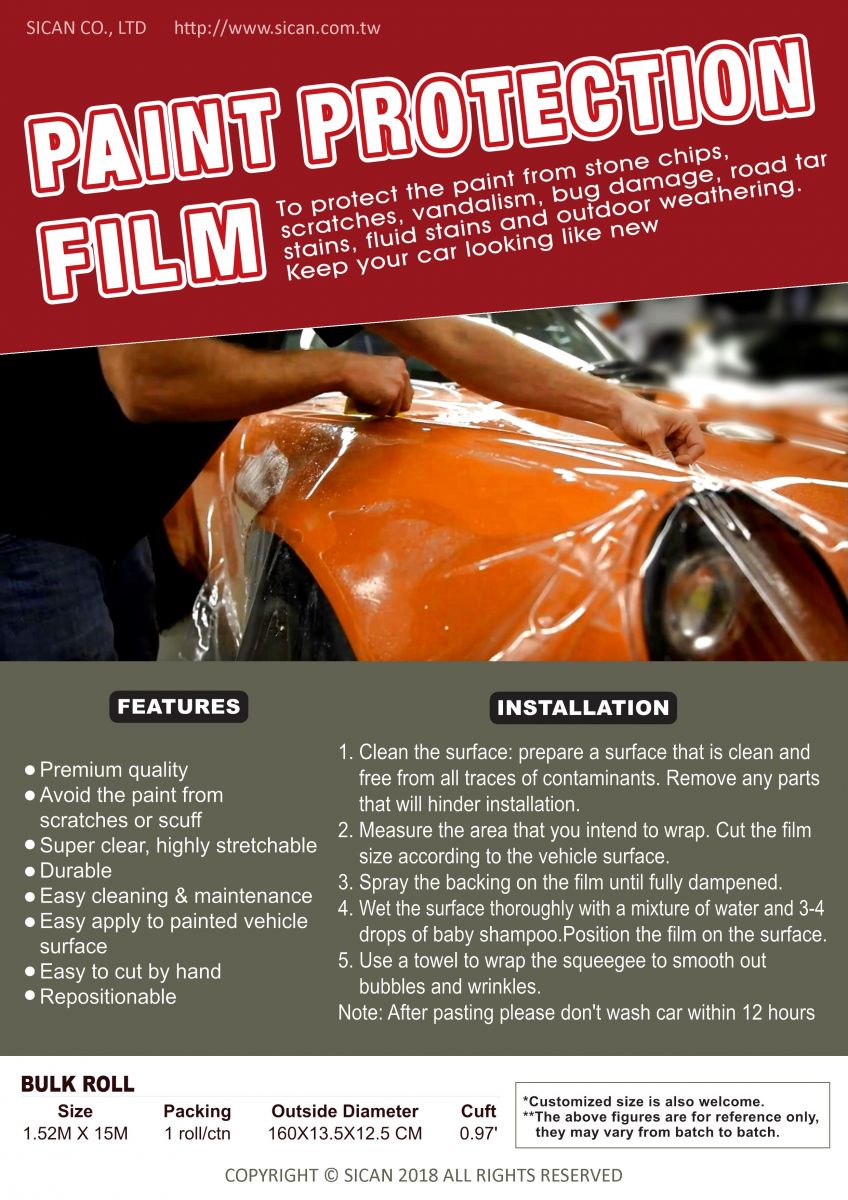 FEATURES
---Premium quality
---Avoid the paint from scratches or scuff
---Super clear, highly strechable
---Durable
---Easy cleaning &maintenance
---Easy apply to painted vehicle surface
---Easy to cut by hand
---Repositionable
INSTALLATION
1. Clean the surface: prepare a surface that is clean and free from all traces of contaminants.Remove any parts that will hinder installation.
2. Measure the area that you intend to wrap. Cut the film size according to the vehicle surface.
3. Spray the backing on the film until fully dampened.
4. Wet the surface thoroughly with a mixture of water and 3-4 drops of baby shampoo, Position the films on the surface.
5. Use a towel to wrap the squeegee to smooth out bubbles and wrinkles.
Note: After pasting please don't wash car within 12 hours.
*Customized size is also welcome.